Juggling Credit Cards?
Published: 01/30/2017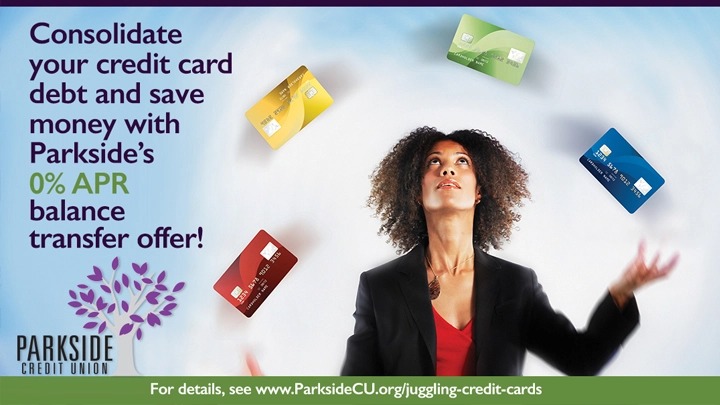 Consolidate your credit card debt and save money with Parkside's 0% APR* balance transfer offer! Transfer your existing credit card balances from other financial institutions to Parkside's low-rate Visa® card and enjoy 0% APR* for 6 months. Apply February 1 – April 30, 2017 and start putting those wasted monthly interest payments back in your wallet! Access the application here, and then it can be dropped off at any Parkside branch, or call 734.525.0700 and have the billing information for the credit card you'd like to transfer a balance from handy. We'll take care of the rest!
View all posts